Our Firm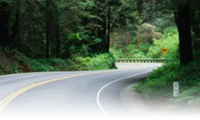 We are a full-service financial firm committed to helping people pursue their financial goals. We offer a wide range of financial products and services to individuals and business owners. We believe you will be better able to identify your goals and make sound decisions to help reach them by our providing sound financial information.



Please call us if you have any questions about our firm or the range of financial products and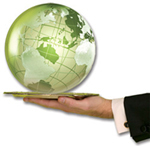 services we provide. Our firm has a relationship with a variety of financial services companies, so if we don't have a product or service, we know a group that does.
Members of our back office are as follows:
Melissa Glennie: Melissa is the Chief Compliance Officer and the Chief Operations Officer for CMA Financial, Inc. Melissa also runs the operations of CMS, works with Greg Stroh on retirement plan presentations, and is our BCP Primary Contact Person. Melissa has been with CMA since 1994 and loves travelling with her daugher Vivian when able. Melissa has guided the firm throughout many regulatory chances, is the main contact for all audits our firms goes through, and runs audits for other local firms. She is also heavility involved with the Financial Planning Association of Minnesota. Melissa is a Principal, has X Y Z certifications, and helps to keep the firm not just at the standard of the law but in high ethical standing at all times.
Matthew Schofield: Matthew is the account and operations portfion of CMS Back Office. He has been with CMS and CMA for 4 years. Matthew has his X Y Z certifications, his options principal license, and series 63 license. In his free time he enjoys spending time with his wife Natalie and his two sons, and watching the Kansas City Chiefs continue to dominate the NFL. Matthew handels payroll processing, balances the company's books, and helps with order execution of investment advisor representatives and registered representatives.
Kristi Cartier: Krisi is the first person you will see when walking into CMA and CMS and will always start your experience here on a positive note. She has been with CMA for two years. Kristi helps manage all client interactions in the office, keeps our office organized and supplied, helps with physicla and virtual file management, and assists in general operations of CMS. In her free time she enjoys spending time with her daughter Brynn and boyfirend Matt and travelling to sunny places.